Village Hall
110 North Swift Street
Glenbeulah, WI 53023
Mailing Address
P.O. Box 128
Glenbeulah, WI 53023
Office Hours
No set business hours at the Village Hall. Please contact appropriate party directly.
Village Board Meetings
2nd Wednesday
Village Hall
7:00 p.m.
Bulletin Board
---
TRICK OR TREAT
OCTOBER 31, 2020 FROM 4PM-6PM
PLEASE ONLY VISIT HOMES WITH THE PORCH LIGHTS ON
Utility Notice
There will be no late charges with the Coronavirus pandemic.
Your 1st quarter utility water and sewer bill will have noted the late charge fee for nonpayment by 4/21/20
Should the ban not be discontinued by 4/21/20 the late fee will not be applied.
However, when the ban is discontinued, the late charges can begin again.
Questions, please call Don Ditter, utility clerk, at 526-3562.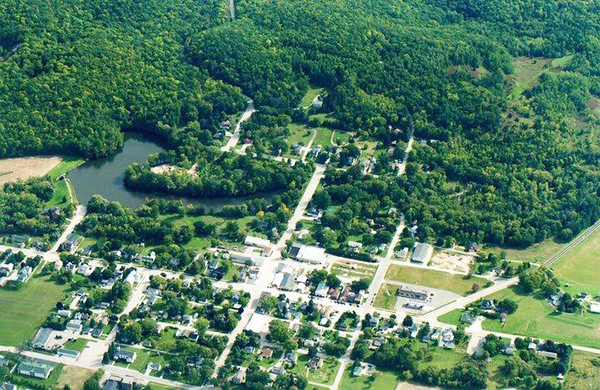 Aerial View of Glenbeulah