Village Hall
110 North Swift Street
Glenbeulah, WI 53023
Mailing Address
P.O. Box 128
Glenbeulah, WI 53023
Office Hours
No set business hours at the Village Hall. Please contact appropriate party directly.
Village Board Meetings
2nd Wednesday
Village Hall
7:00 p.m.
Bulletin Board
---
2022 tax bills are on the way. To receive a receipt, supply a stamped address envelope with payment. Also, if you have a dog, please enclose a copy of the rabies certificate and a separate check and it will process and mailed back in your tax receipt envelope.
Male/Female $15.00
Neutered/Spayed $10.00





WINTER PARKING STARTS 11/15-4/1 WHERE THERE IS NO ON STREET PARKING FROM THE HOURS OF 2AM-6AM
Contact a fire department member to purchase a 31 Days of Christmas raffle ticket
HELP WANTED:
PLEASE CONTACT THE VILLAGE CLERK
920-838-2673


Exciting things are happening!!
Meyer Park is being transformed into a Prairie Park - If interested in volunteering, please contact Barb Schaefer 920-207-1621.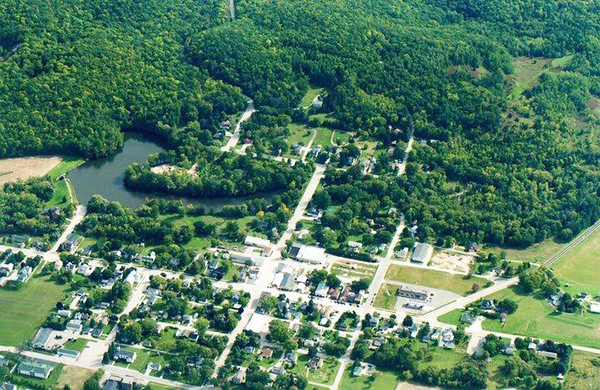 Aerial View of Glenbeulah